Street Fighter X Tekken
is an fighting game developed by
Capcom
 and released for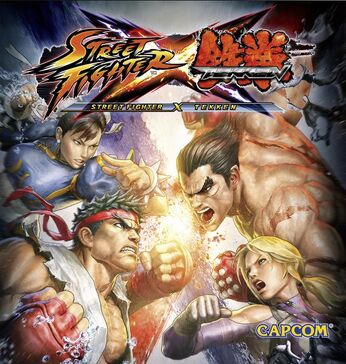 PlayStation 3 and Xbox 360. The game is one of a pair of games, with the other being
Tekken X Street Fighter
, in development by
Namco
.
The long awaited dream match-up between the two leaders in the fighting genre becomes a reality.
Street Fighter X Tekken delivers the ultimate tag team match up featuring iconic characters from each franchise, and the most robust character line ups in fighting game history. With the addition of new gameplay mechanics , the acclaimed fighting engine from Street Fighter IV has been refined to fit the needs of Street Fighter and Tekken players alike.
All Gameplay Mechanics and be viewed here .
The game features a Robust Online Mode with features from Super Street Fighter IV. It also features a Training mode and normal Versus modes as well.
A Collectors Edition was also released.
MadCatz also released a FightStick Tournament Edition PRO for Street Fighter X Tekken, a brief overview on the stick can be seen here.
Characters
Edit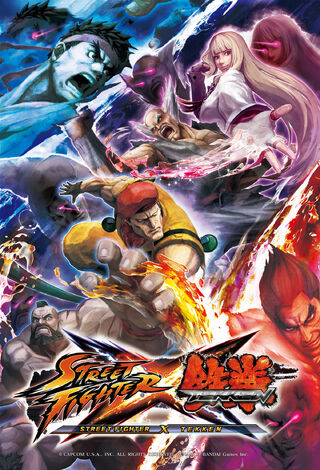 Street FighterEdit
Guest Characters
Edit
Controversy
Edit
The inclusion of characters on the disc that can only be used by paying more resulted in criticism by fans and publishers as gamers would pay an additional amount of money for something that was completed before release and on disc. Capcom responded stating they intended to add the characters locked in the retail versions to save hard drive space.
Another subject of criticism has been that online tag-team matches are not available for the Xbox 360 version although the feature was advertised and printed in the manual. Capcom stated this will not be fixed with a patch.
Also, in early developments of the game, footage was shown of Ryu and Chun-Li's win quotes to Poison. Ryu said, "Your looks really can be deceiving. I'll be careful not to fall into your trap." Chun-Li then said, "You're not very lady-like at all! I felt like I was fighting against a guy...". After the footage was shown, an LGBT rights group contacted Capcom about Ryu and Chun-Li's win quotes to Poison, stating that it was really offensive to them and many other LGBT members. Capcom then changed Ryu and Chun-Li's win quotes to not revolve around Poison's gender.
Screenshots
Edit
Community content is available under
CC-BY-SA
unless otherwise noted.